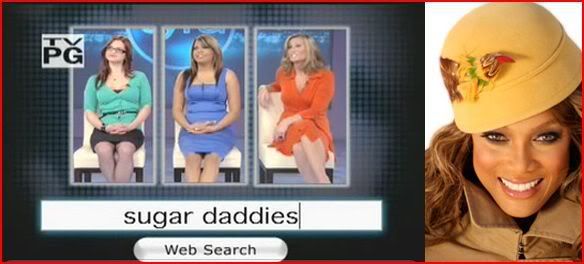 Sugar Barbies

?
Sugar Daddies seek many different 'types' of Sugar Babies, but the stereotype of a Sugar Baby isn't necessarily what it used to be. This Friday, the Tyra Banks Show will be introducing online sugar dating to a wide audience, but will the show portray the depth and range of these relationships, or will the coverage be completely shallow and cast Sugar Daddies and Babies in a negative light?
Do sugar 'barbies' fit the average Sugar Daddy's bill?
How do you ensure that a potential sugar doesn't mistake your intentions (i.e., what you want in an arrangement)?
Would you be 'proud to admit' you're on the prowl for a Sugar Daddy or Sugar Baby? Why or why not?