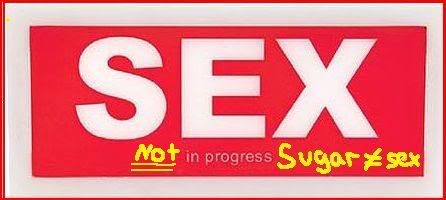 "The "Sex, Money, and Sugar" post struck a nerve with me, as I do NOT plan on becoming intimate with my future SD under any circumstances. There is absolutely no compromising or negotiating in this area for me. In fact, the very idea of sex thoroughly disgusts me! I'm certain I'm not the only sugar who shares this sentiment (minus the palpable disgust, of course).
Not only have I submitted and read a few comments in previous posts reflecting same, but I've given and received the suggestion that giving up the sugar search altogether is the only solution. I personally have suspended my search for personal reasons, but just the same I'd like to finish what I've started with renewed confidence. If my search takes longer than average (whatever that is; I understand results vary), so be it." –Novemberaine~306712
What are your thoughts on sexless sugar?