Our "Diamond Club" membership for Sugar Daddies was first introduced 2 years ago because a Sugar Daddy member contacted us and told us he would pay the development cost if we introduce a method to "certify" his profile, and to then display his profile prominently to all Sugar Babies who use SeekingArrangement.com. He wanted the Diamond club to be an exclusive membership only for the selected few, and he suggest we limit the program to no more than 2 diamond Sugar Daddies per state or country (for the smaller countries).
Instead of limiting the exclusivity of the Diamond club to a specific number of Sugar Daddies by location, we decided to price the product high, very high – at $1250.00 for a year. The result was expected because only 1 or 2 Sugar Daddies would sign up for this program each month. The problem: most Sugar Daddies do not plan on searching for their Sugar Babies for more than a few months at the most! Many Sugar Daddies are afraid that being a diamond daddy would imply they are branded as "playboys".
So while the program was very successful in many ways, it seems Diamonds are just not for most Sugar Daddies …. that is, until now!
This week, we introduced the monthly "Diamond club" membership for Sugar Daddies, and we've since averaged 1 diamond certification a day! To keep the membership exclusive, we will be limiting the number of diamond membership we sell to no more than 2% of our sugar daddy members.
"I get thousands of emails. Thousands!" proclaims Ady, our DiamondDaddy who was featured on 20/20. John Stossel, the host of 20/20, continues, "It works so well, Ady says he has to turn his profile off Monday through Friday".
While we are not able to promise our Diamond Daddies they will in fact get thousands of emails like Ady does, we can safely say from statistics, that Diamond members will generally receive up to 20 times the number of emails or responses.
One of the biggest complaints sugar babies have about sugar daddies on any dating website are the bad apples amongst them. Our Diamond program is aimed at solving this problem. Diamond daddies subject their net-worth and income to our verification and have to agree to our strict code of conduct – i.e., to treat all sugar babies they meet on our website with respect.
Diamond Babies? Are Diamonds for Babies too?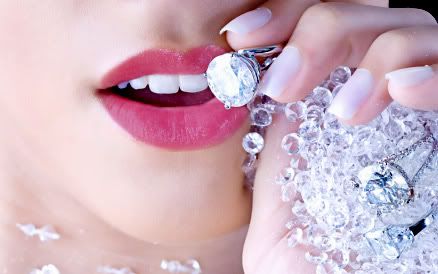 On my Facebook account (www.Facebook.com/AskBrandonWade), Belle Sugar Baby asked, "Is there anyway to be a distinguished SB on SA? I know there are diamond members for sugar daddies… What is the equivalent for Sugar Babies?" And her views are seconded by Blonde Sugar and Laci Sugar.
So, now that Diamonds are for Daddies, it's time for us to make Diamonds available for the Babies too. Because of your feedback, we are now working on a Diamond certification program for the Sugar Babies as well, and will hopefully be launching that before the end of next month. I'm eager to find out, and to announce, who our first Diamond Baby will be!
What do you think of the Diamond club / certification program?