It's been made very clear here, that beyond the benefits sought in an arrangement, is a broader objective for Sugar Daddies and Sugar Babies… the quality of the people in their dating life. For anyone who's not aware, there are plenty of sites out there that cater to those seeking nothing more than sex and money exchanges, yet for those on SA, or at least for those who SA promotes as its proud and shining sugars, there's a desire for quality experiences built with desirable people.
Sugars are value seeking people who like to ensure that their experience with one another is based on mutual consideration for each other's joy. Boyfriend/girlfriend relationships, as well as hook-ups/flings, have been found by many here to only work by the off chance. Let's for a moment consider the boyfriend/girlfriend dynamic. Often driven by the desire for something 'more', BF's and GF's are entered in a journey together which is usually begun with strong feelings of romantic love. Yet these sometimes limerent attachments usually yield their less than sweet sides when one partners' interest isn't reciprocated, and/or when certain benefits expected don't pan-out.
Hookups and flings were all the rage in pop-culture during the 90's, yet these days, their popularity wanes as the pitfalls of sex without intimacy are demonstrated in movies like "No-Stings-Attached" starring sugarboy Ashton Kutcher and Natalie Portman.
Expiration Date for Sugar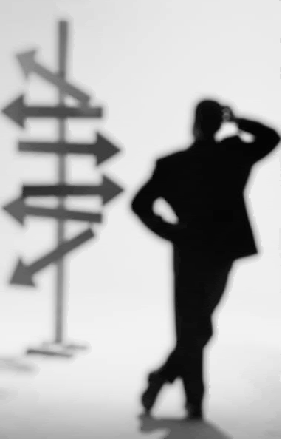 As some Sugar Babies here have said, the sugarlife for them is a self-recognized 'phase' of their life, in order to get them towards a specific goal, or better place. Yet for Sugar Daddies, the deadline for sugar dating often seems less apparent, if it exists at all. SD Guru said that for him, the question of why and how his sugarlife would come to an end or 'evolve' is not the easiest to answer at the time. Yet he mentioned that he's known other SD's who have, in various ways (e.g., marrying their Sugar Baby) ended or evolved their sugarlives, but found it a very good question in terms of his own reasons for possible Sugarbowl departure or adaptation.
Sugar Arrangement Exit Strategy
As many here have experienced, if a Sugar Baby and Sugar Daddy build their arrangement with an understanding of when it will end, the sugar parting is often much sweeter.  Of course, there are many reasons people may choose to end a relationship without communicating it first, yet for the partner who's left with no explanation, it can often, as TexaSugah might put it, 'pepper the sugar'.
Sugar Daddies: How and why do you think you would ever come about ending or evolving your sugarlife?
Sugar Babies: Have you ever been in a bf/gf or bf/bf or gf/gf relationship that you felt supported, or unsupported in financially speaking? Do you apply any of the same standards you have for potential sugar daddies to potential partners in a non-sugar relationship?