It's not always easy to tell whether you and a potential Sugar Daddy or Sugar Baby are ready to enter an 'arrangement'. Which brings up a popular subject of much discussion here in the Sugar World. Is a sugar relationship always an 'arrangement'?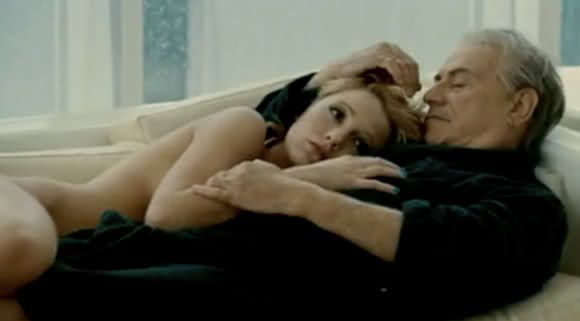 Some might say that when a Sugar Daddy and Sugar Baby enter a relationship, it may just as well be called an 'arrangement'. Yet many Sugar Babies and Sugar Daddies have expressed that an actual arrangement only comes after an 'arrangement talk' has occurred.
There are many very intelligent, considerate, and  generous sugars here who have made it clear that for them, having an arrangement requires an agreement about the amount and frequency of the benefits to be involved in their link prior to the actual arrangement beginning.
For these sugars, there are only so many dates, messages, photo-requests, and other correspondence that can be had before it's expected that someone bring up the specifics about the 'benefits' expected in their tentative mutually beneficial relationship.
Everyone in the Sugar World has the right to sift the sugar into their life according to their own preferences. Anything less than ensuring individual happiness in a sugar relationship, might be considered by many here to be contrary to the principle of sugar to begin with. Yet happiness is in the eye of the beholder, and many sugars have found that by having a relationship with a sugar that may not be mutually beneficial in the 'traditional' sugar-sense, works for them.
There are countless factors involved with each sugars selection process in the Sugar World…
SD Guru: "From a SD's perspective, evaluating a pot SB for a NSA arrangement is very different from considering her as a girlfriend who could be a potential spouse. In short, I'm not looking for someone to take home to meet mom and live happily ever after, and therefore I apply a different set of criteria. Have I met pot SB's who I wouldn't normally consider for an IRL relationship?? Actually it happens all the time. Perhaps I consciously avoid those who are spouse material so that I don't become emotionally involved."
People here have channeled benefits from sugar in many different ways.
Cleo
: "We are a pretty diverse and interesting group, one of the most fascinating cross sections of humanity I've ever come across. There is unfailingly support and good advice and blunt speaking around here… sometimes there is more bluntness than necessary but hey, it's the internet. I haven't been in a full blown arrangement but I've come close a couple of times and currently have some truly promising potential… but over the year and a half (?!!!?) i've been hanging out here i have been inspired to change my life in such a positive way that i just keep coming back. I don't stay home all the time and sit around on the internet wondering why i have no men in my life and i've chucked that pesky 30 pounds and become a size six (i'm 5'11) and started really marketing my business instead of just talking about it. In large part this came from watching the women here who are successful sb's and in life and realizing that i needed to get out there and grab life with both hands.
There are many who have come to the Sugar World pursuing the very things that some folks (who may not be enlightened about the concepts many seeking sugar have) believe the sugar isn't about…
CardsFanSD: "This is my first experience at something like this. I'd like some thoughts. More than anything else in my marriage, I am missing a deep connection with someone that genuinely cares about me. If I can find that, money is an afterthought, and I'm generous to a fault. If I care about the SB, I'll have no issue helping them out, if there's a mutual connection. And, when the arrangement "ends" for whatever reason, if we are not still good friends, then I will feel I chose the wrong person… So, am I naive and stupid? Or are there SBs out there that might fit what I am looking for?
Gail: "CardsFan SD~you are not naive or stupid : ) There are many SBs looking exactly for want you want. Welcome to the blog and I wish you well in your sugar search."
With all the appreciation, attention and chemistry that sugars share, their openness about how much they want to invest in their relationships financially, emotionally and otherwise, may be one of the most consistently agreed upon definitions for what a sugar relationship is all about.
How would you define a sugar arrangement?
How do you handle "unfairemones" (*echo's Reach the Beach SB on kudos to Cleo for coining this new sugar-term!*) with a potential or current Sugar Daddy or Sugar Baby? Are there any ways you think that a Sugar Daddy or Sugar Baby has been or could be unfair to you? Care to share?