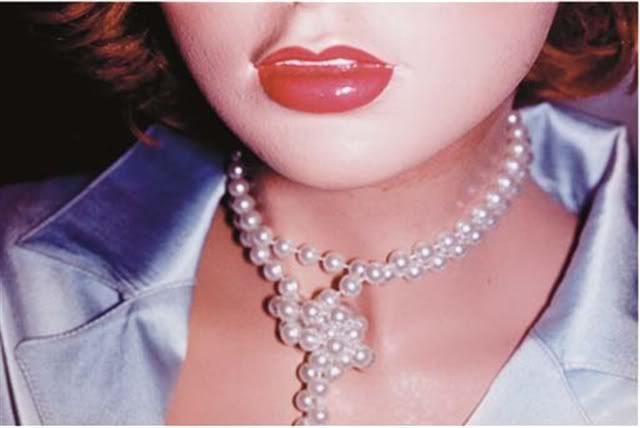 Agreeing on expectations with a sugar daddy or sugar baby often happens early on in a sugar relationship. Yet whether you're a lurker, newbie sugar, or more familiar with sugar daddy dating, maintaining a mutually beneficial relationship often takes more than just a one-time agreement about each others benefits.
Here are some of the most common ways sugar daddies and sugar babies make their expectations for an arrangement known:
Profile Specification
Many sugar daddies and sugar babies use their profiles to make their expectations for a potential arrangement as crystal clear as possible. On SA, sugar babies can specify their desired monthly allowance in a dollar-range from 1 to twenty thousand monthly. Whereas sugar daddies on SA can specify their desired  monthly budget for their sugar baby.
[poll id="5″]
Allowance Talk
Often expected within the first few initial meets with a potential sugar, is the 'set-up' for the arrangement. Many sugars prefer to have the allowance talk as soon as possible – so they can begin enjoying the fruits of their mutually beneficial relationship sooner than later. Some sugars prefer to have the allowance talk in the form of emails or messages on the site, while others like to have it over coffee or other type of in-person setting, but before any significant benefits are exchanged. However, some sugars opt for a 'test drive', in which the sugar daddy and/or sugar baby allow for their benefits to be experienced before the arrangement has been finalized.
[poll id="6″]
Renegotiation
As Lily mentioned in the last thread, once a sugar couple has already embarked on an arrangement, a renegotiation may be necessary…
Lily: This question goes to the gents.
Has your SB ever re-negotiated her allowance after a significant amount of time happily together? Was it a completely negative thing to have that open for discussion again, and were you willing to discuss it open-mindedly?
Enigma SD: Lily — yes I had an SB attempt to renegotiate an allowance after we had been together a while. Her approach was awful and it lead to a huge fight. I think if you do it correctly, an SD might be receptive to it. I think that the terms of the relationship/arrangement would need to have changed for you to bring it up though, e.g. meeting more often, more interaction than you anticipated, etc. However, like any contract, if you bring it up for renegotiation, make sure you are prepared for one potential outcome… termination of the contract. You are savvy — I am sure you can handle it properly though.
SD Guru:  @Lily
1. The reason for re-negotiation.
It goes without saying that more allowance will make a SB's life more perfect. And it's possible that some SB's may have undersold themselves during the allowance discussion at the beginning. But are those good reasons to re-negotiate from a SD's perspective? I'd suggest that you spin it in terms of how you have added value (happiness, pleasure, impact, etc) to his life and what a great job you've done. There is nothing wrong with asking for a raise for a job well done. But asking for a raise because you thought you undersold yourself or more money is better could give the wrong impression to the SD. [con't]"
[poll id="7″]
Negotiation may not be the 'sweetest' part of sugar daddy dating, yet with all the assumptions in Sugarland, there's no doubt that it's important to know that you and your sugar are on the same accord during every stage of your mutually beneficial relationship.
By when do you need to know that your potential sugar daddy or sugar baby and you have an arrangement agreed? Is it a combination of some stated expectations (e.g., on your profile, in-person, etc.) with the chemistry you have with them?
What are your thoughts on sugar test drives?