With U.S. Sugar Daddies and Sugar Babies celebrating their independence (and perhaps a 3 day weekend) this July 4th, sparks are sure to fly throughout the SugarBowl. No matter where you are, it's always a good day to celebrate the benefits of Sugarpendence!
So go ahead and bring on the fireworks in your Sugar Daddy dating life, yet don't forget about your reasons for seeking an arrangement in the first place.
Let's take 'Bob' and 'Sarah' for example…
Bob (Sugar Daddy) and Sarah (Sugar Baby) exchanged messages after reading each others profiles on SA, which gave them an idea of what they could expect from an arrangement together. They are both occasionally seeing other sugars, however, neither of them have found their ideal arrangement.
Initial Meet: Their first meeting went very well. They both enjoyed getting to know each other over dinner, which was at one of Sarah's favorite restaurants in her city. In the past Sarah has turned down various requests from potential Sugar Daddies ('pots') to meet with her at a bar for drinks on their first date, especially if she was asked on short notice.
Arrangement talk: Soon after their first meet, Bob and Sarah discussed how often they think they'd be able to see each other, as well as what they were comfortable with in terms of the allowance amount. They agreed on an allowance of $6,500 per month, with 1-3 dates a week. Sarah hopes the arrangement will last at least 4 months, which could help her pay off $20,000 of student loan debt, and give her $6,000 to use for other expenses during and after the arrangement. Bob thinks an ideal arrangement for him should last around 6 months. They don't discuss the actual end date for their arrangement, but are clear on the monthly allowance.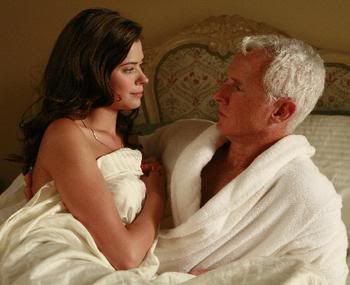 Travel, Fun, Gifts & Sex: 3 months into their arrangement, Sarah and Bob have enjoyed vacations, shopping, great food, and most of all each others company. Bob turns Sarah on sexually at least as much as she does him, which has made for several extended trips and a few cancelled morning business meetings.
Trust: Sarah and Bob have stayed committed to keeping their arrangement mutually beneficial. Neither of them have asked for more or given less than what they agreed upon during their arrangement talk. They're both feeling benefited from an honest and fair relationship. Vacations, gifts, conversations, laughter, excitement, and many other benefits are being enjoyed. They're both feeling less stressed than they were before their arrangement. It may be said that their sugar high is in effect.
The End… or To Be Continued?
Many Sugar Daddies and Sugar Babies agree that an amicable end is a natural part of their arrangement. Yet why, when, and how should a sugar arrangement ever end or transition into something else?
SD Guru: "@SDinLA Re: married sugar end game, isn't avoiding divorce one of the primary reasons a married SD/SB would seek sugar in the first place?
For some that may be the case, but for others sugar could be a way out of their marriage. Which brings me to this question: for the single sugars, both SD's and SB's, what is the end game… Love, marriage, or something else?
Maybe "The Sugar End Game" could be a future blog topic? I'll be pondering that during my month long summer vacation…"
[poll id="11″]
Have you had any fireworks in your Sugar Life lately? What's next on your sugar agenda?